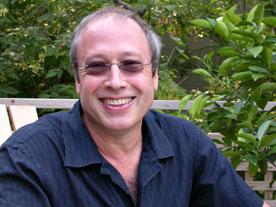 Let me tell you a bit about my business….
Mr. Fix-It began after the Second World War as the Gladstone Gift Shop, a family run giftware store founded by my father, Reuben, on Parc avenue in the Plateau Mont Royal in Montreal. After moving to Decarie Boulevard in 1952, Mr. Fix-It was born and quickly developed a reputation for fixing almost anything around, and in the house.
Over the years Mr. Fix-It has changed with the times. As more and more items in our daily lives became disposable, I have moved Mr. Fix-It resolutely into the field of restoration. Mr. Fix-It has quickly established a reputation as a superb restorer of crystal, porcelain, chandeliers and silverware. Staying true to the store's past, I still repair a wide variety of items, including those old but reliable vintage appliances which can now be considered irreplaceable.
Mr. Fix-it is now evolving towards a more relaxed phase of his life. I am now living outside Montreal but will continue to offer my services in my workshop (above the old shop) by appointment only !
Mr Fix-it still specialises in the restoration of crystal, silver and other metal restoration, vintage mechanical devices, toys, lamps and fixtures.
The modern ways of communication and shipping permit me to serve and keep contact with my clients other than via a walk-in store.
If you think it's sometimes hard to find passionate people with genuine know-how, you will be pleasantly surprised by your experience with Mr. Fix-It. Expertise, quality service, and an honest opinion have always been the hallmark of Mr. Fix-It, and those values continue to this day.
We can restore almost anything… sometimes even a broken heart!
Ira Gladstone
Tel: 514-484-8332
1996 radio commercial for Mr Fix-it inspired by John Steinbeck's "Of Mice and Men". Special thanks to Chuck Phillips & Scott Saxon.